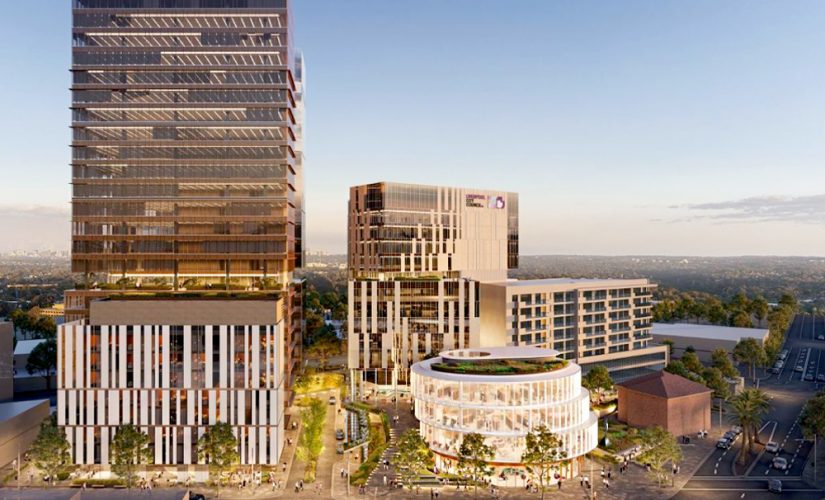 Located 32km south-west of the Sydney CBD, within the Greater Western Sydney region and with a rapidly growing multicultural population, Liverpool is on its way to becoming Sydney's 3rd CBD.
In recent years Liverpool City Council's enthusiasm to rezone previous industrial areas, as well as the city's proximity to the new Western Sydney Airport. has helped create a surge in residential, commercial and mixed use developments, both in the city centre and outlying suburbs.
Westfield Liverpool
In response to the growth in population and associated development in the area, long term MPN client Scentre Group has embarked on a $93 million face lift of their Westfield Liverpool centre.
Under the plans, a portion of the existing centre and southern façade fronting Elizabeth Drive would be demolished, a new entrance to the shopping complex built and additional parking included. The 8 storey tower will feature a ground-floor retail and a commercial lobby, while the entertainment and leisure precinct will include restaurants, cafes, shops, a family-friendly tavern and a reconfigured cinema on level three.
According to a Scentre Group spokesperson, the commercial tower "will provide space for the expanding Liverpool business community" and "cement Westfield Liverpool as a true living centre within the Liverpool CBD".
Initial Works
Initial/proposed works at Westfield Liverpool include:
Twenty speciality shops/restaurants
Indoor recreation facility
Common outdoor ELP areas
Demolition of part of the existing cinemas to make way for the new commercial tower
Modifications to the existing cinemas
An additional car park deck, above the existing multi-level car park
New/additional car ramps within the existing car parks.
Some Westfield Liverpool Customer Statistics for 2021
The total retail spend by the Westfield Liverpool 'Total Trade Area' was estimated at $8.8 billion in 2021, while the total retail spend by the 'Main Trade Area' was estimated at $4.2 billion.
In the Main Trade Area, 36% of households are families with children under 15 years compared to the Sydney Metro average of 29%.
Home ownership is in line with the Sydney Metro average with 67% of households owning their own homes or paying a mortgage.
The centre's Main Trade Area is culturally diverse with 44% of residents born outside Australia compared with the Sydney metro average of 35%. Approximately 23% of residents were born in Asia.
Additional Reading: