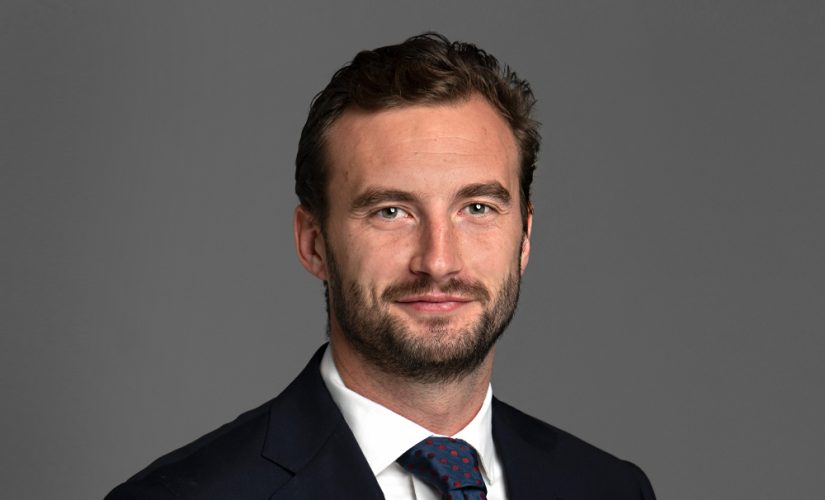 Welcome to the first of our 10×10 interview series. Each month we will be posing ten questions to ten Structural Design and Engineering experts. Our first interview is Adrian Brunker, a Senior Structural Engineer and MPN's Project Leader.
1. How did you get started as a structural engineer?
I had an interest in building and construction from a young age, which likely stemmed from my family's involvement in the industry. I also found I was pretty good at Maths and Science at high school and with the encouragement from my family I embarked down the path of an engineering career.
I studied a Bachelor of Civil Engineering at UNSW and then completed a Westfield D&C internship; as a construction cadet on the Westfield Sydney City Redevelopment. After graduating I started at MPN, with my first project being involved with the redevelopment of Westfield Miranda.
2. How has the industry changed since those early days?
Most of the significant technological advances in use today were already in place when I started, but the biggest changes I have found are related to the limited use of paper. I remember we use to print out lots of half-size and full-size scaled drawings from the plotter to measure, mark-up, scan and then issue to 'drafties' or clients. Today everything is done using computer programs to measure and sketch documentation.
3. What is the latest engineering trend or technological advance that's made you take notice?
Something I find very interesting is larger mass timber structures. The introduction of cross laminated timber (CLT) and glue laminated timber (Glulam) has made it possible to construct large timber structures for commercial use.
4. Where do you see the industry moving in the next five years?
I think Building Information Technology (BIM) will become more important as we move forward. Though there is additional setup time involved at the start of a project this technology speeds up the process overall.
5. Not all Structural Design and Engineering practices are the same, so what should a client consider when choosing one?
Some of the questions may be basic, but are fundamental. Asking to see case studies of similar projects is a good start. Also asking for references from those projects so you can understand how they performed from the client's side. Importantly ask questions about team resourcing for the project and individual skillsets. Understanding who will work on your project and for how long will give you an opportunity to assess whether they are the right team for you. It's important to note that the cheapest structural engineer won't always result in the cheapest overall construction costs.
6. How do you add value to a project?
Delivering on promises, meeting deadlines and budgets are all pre-requisites, but in my experience being involved with a project from an early stage gives us more opportunity to identify potential issues, as well as opportunities to increase the buildability and deliver cost effective outcomes.
7. What advice do you have for those starting a career in structural design and engineering?
From an early stage understand the industry you want to get involved in. Meet engineers, discuss their careers; you'll benefit from their wisdom and experience. Once you've selected a course and university, your lecturers/tutors will become important resources and mentors; they will all have invaluable insights and contacts to share with you. Importantly, throughout your career try to continue with your professional development. This will keep you connected and ensure your skills are current and in demand.
8. What are the major challenges affecting the industry at present?
There are many 'low cost' engineering firms that use offshore teams to deliver engineering and drafting services. At times it feels like it's a 'race to the bottom', as these firms may be initially cheap, but consistently deliver poor quality services and documentation. Our challenge is to increase the overall quality of the structural engineering industry and I hope that the introduction of the Class 2 Building Practitioners act will help bring the standards up.
9. What is the most rewarding part of your job?
That's easy, it's seeing a project through to completion and delivering the best outcome for a client. Like most people, it's great to get recognition for a job well done.
10. Tell us about someone you admire?
Both my parents have been great role models for me. They work hard, are positive in their outlook and understand the importance of relationships at all levels.
Image: Adrian with his father at Westfield Miranda in 2014.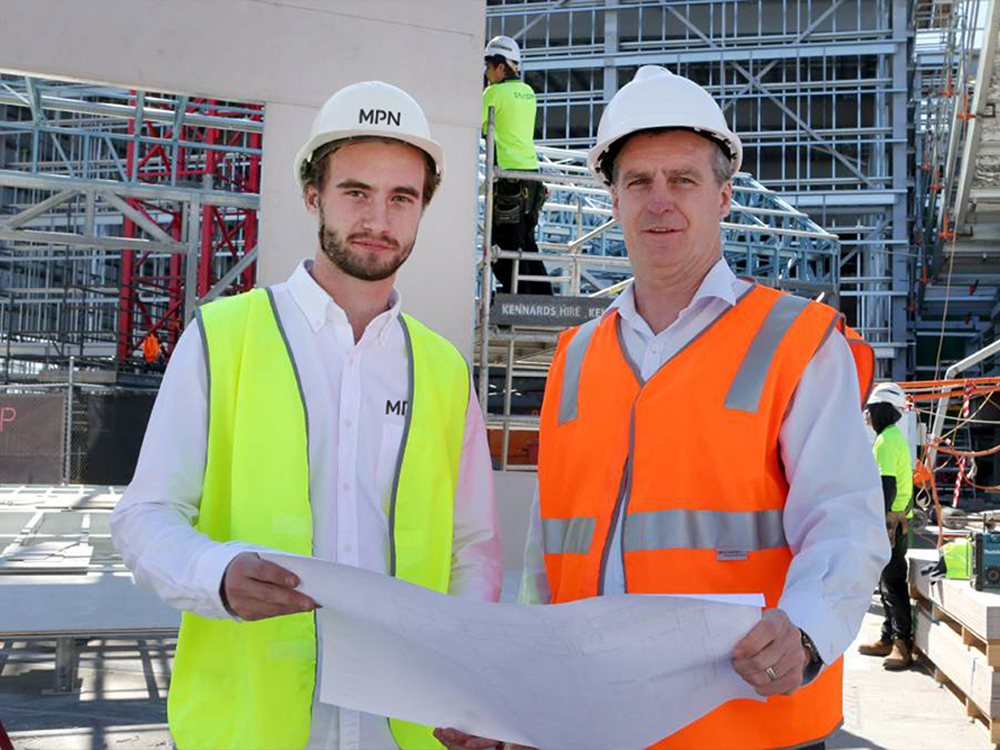 Adrian Brunker is a Sydney based Senior Engineer and Project lead at MPN. Get to know Adrian by connecting with him by email or via LinkedIn.