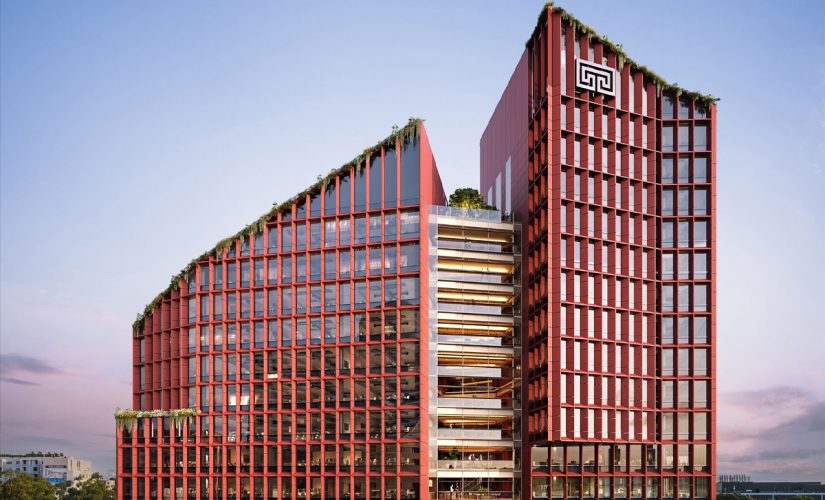 MPN client Toga recently received development approval for their 'Fulcrum' development at Green Square in Sydney. As the appointed structural engineers for the development, the green light to proceed comes as welcome news for our MPN team and we look forward to the next phase of this innovative project.
'Fulcrum' A Next Generation Workplace
Designed by award-winning architects Bates Smart, the striking building will be a 'next generation workplace' that responds to the changing nature of work (post Covid), supports the health and wellbeing of its occupants and delivers a highly sustainable, highly intelligent environment. The design won the City of Sydney Design Excellence competition.
According to Toga Managing Director Allan Vidor "Fulcrum will be one of the first purpose-built commercial buildings for the new post-Covid era and is specifically designed to foster strong organisational culture and lead to happier, more engaged people".
The distinct terracotta colour, form and materiality pays homage to the area's significant past as an industrial heartland and embodies the exciting fast-growing creative and social community that is emerging in the neighbourhood today.
The Development – 16 Storey Tower
The 16 storey 'A Grade' tower will comprise 25,000sq m of net leasable area, with large flexible floorplates of up to 2,139sq m which will appeal to broad a range of tenants.
The development is part of the Green Square Urban Renewal Area, transitioning one of Sydney's oldest industrial hubs into a 278ha mixed-use neighbourhood.
The town centre of the precinct, 4km south of the CBD, includes 16 sites to accommodate 5850 residential and 9300 workers.
The tower includes two wings that hinge off a naturally ventilated central timber heart of the building that facilitates a sustainable collaboration and connection space.
Resource & Further Reading: