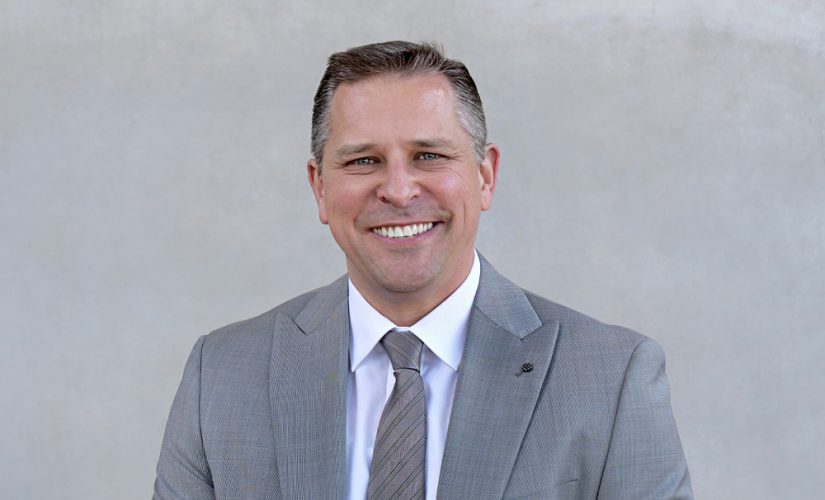 Welcome to the latest in our monthly 10×10 interview series. Ten questions presented to ten Structural Design and Engineering experts. Our interview this month is with MPN Senior Associate Paul Bezkorovainy.
A highly experienced Structural Engineer, Paul is a specialist in the design and detailing of structures utilising reinforced concrete, prestressed concrete, structural steel, composite steel, load-bearing masonry and timber.
1. Paul, how did you get started as a structural engineer?
As a child I always enjoyed building things around the home. From ages 9 to 18 I helped my parents re-build our house from the footings up, learning a lot of practical skills in the process. This, combined with my love for mathematics, physics and team sports naturally led me to study civil engineering at the University of Sydney.
I thoroughly enjoyed my studies at university – except for the 1st year subject called electrical engineering (that had nothing to do with structures and I later realised I could have swapped out for physics!).
Near the end of my final year of study, I saw on the university notice board a piece of paper advertising a full-time engineering role for someone with 0-5 years' experience. There was no company name – just the phone number of the recruitment agency. Somehow, even before I rang the number, I new this was where my future was going to take me. I called the number. The company looking for a new Graduate Engineer was MPN. I was interviewed by the Company Directors. This was 22 years ago, and I have never looked back.
2. How has the industry changed since those early days?
I was lucky enough to be studying at time when computers were becoming more prevalent in the workplace, but when manual hand calculations were still heavily relied on. This was also the time Design Codes were transitioning from working stress design to ultimate capacity design philosophy.
When I started working as an engineer there were no emails, engineers wore ties and many wore glasses (laser eye surgery was not yet readily available!). People would rush to be the first to use the office facsimile machine. We would talk on a landlines, post a letter, and send hardcopy drawings to architects via courier. The plotter used actual pens; as CAD was still in its early days with some plans being manually drafted on the board. Hard and floppy discs were being replaced by CD's and very few people had a mobile phone. And if they did it was an analogue brick.
Very quickly powerful computers have become an indispensable tool in the industry. Engineers use computers to routinely run powerful structural design programs to solve complicated problems in seconds and minutes, which would have taken days or were not even possible to solve in the past. This has led to more complicated structures with large spans, transfers and different materials becoming more the norm than in the past when structures were simpler and more regular. At the same time, this has led to additional demand on engineers who are expected to produce more design in shorter and shorter time frames.
There is now an emphasis on renewable, sustainable, green design and safety that was not as strong a feature as it was in the past. This has seen increased used of materials such as timber in lieu of steel and concrete. Also higher and higher concrete strengths are routinely being achieved. As a result and to accommodate this, there have been several updates to Design Codes.
The industry continues to change rapidly and it will be interesting to see how quantum computing affects structural design and engineering.
3. What is the latest engineering trend or technological advance that's made you take notice?
Computers and computer design programs continue to become more powerful and readily available. At the same time, it worries me that computers take away the engineer's ability to conduct back of the envelope hand checks, calculations and to critically assess structural problems.
4. Where do you see the industry moving in the next five years?
I see the industry becoming even more fast paced, with more emphasis on sustainable design. I predict that the industry will become far more regulated.
5. Not all Structural Design and Engineering practices are the same, so what should a client consider when choosing one?
Good engineering is like having a good insurance policy. Paying a little extra upfront to have an experienced, reputable engineer usually results in a safer, well-designed structure where design efficiencies lead to much greater savings for the Client, both in terms of cost and peace of mind.
6. How do you add value to a project?
There are many ways to add value to a project. The easiest way to add value to a project is to recognise where simple adjustments to architectural design will lead to efficient structure whilst still achieving the architectural intent. Other approaches include:
Proposing different methods of construction,
Use of alternate products and materials.
Avoiding transfer structures
Helping teams work more efficiently
Good documentation
Assist and provide guidance to the construction team on site
7. What advice do you have for those starting a career in structural design and engineering?
A civil engineering degree is only the beginning. It's the key that allows you to open and peek through the door to the vast world of engineering beyond. As an engineer, you are a solver of complicated problems and will carry enormous responsibility. But despite this it's incredibly rewarding. As an engineer, you must always thirst for knowledge and continue your professional development. The goal is to become and then remain an expert in your field.
Importantly you must have the ability to work well in a team environment. Having the ability to communicate ideas clearly is imperative, as is the ability to listen and work with others towards a common goal.
Everyone need a mentor. Someone they admire and respect, who they can go to for advice and to bounce ideas off. Especially when starting your career as an engineer, pick some and ask them whether they will mentor you. It's more than likely they'll say yes as an incredibly rewarding experience for the both of you. I'm talking from experience at being both.
8. What are the major challenges affecting the industry at present?
A challenge currently affecting the construction industry is the shortage of building materials. This is due to increased levels of construction in the residential sector, as well as global COVID 19 restrictions and supply chain issues that have affected imports.
Another challenge for the industry is ensuring that imported structural steel is compliant to Australian Standards. The high use of imported structural steel in the construction industry has led to the formation of 3rd party industry organisations such as ACRS and AEFAC.
9. What is the most rewarding part of your job?
I love that by using the power of mathematics and laws of physics I can safely design large structures to resist the forces of nature. It's also incredibly rewarding to see your concepts and ideas turned into actual buildings.
10. Tell us about someone you admire?
I admire my grandparents, who arrived in Australia as refugees fleeing from war torn Europe. They had lost everything except the clothes they wore. Nonetheless, they rebuilt their lives, not afraid to work extremely hard. As difficult as things were for them, they lived simply, were happy and grateful for what they had. I learnt from them my work ethic, that family is the most important thing, to hold life by the right end of the stick, and to learn as many skills as possible.