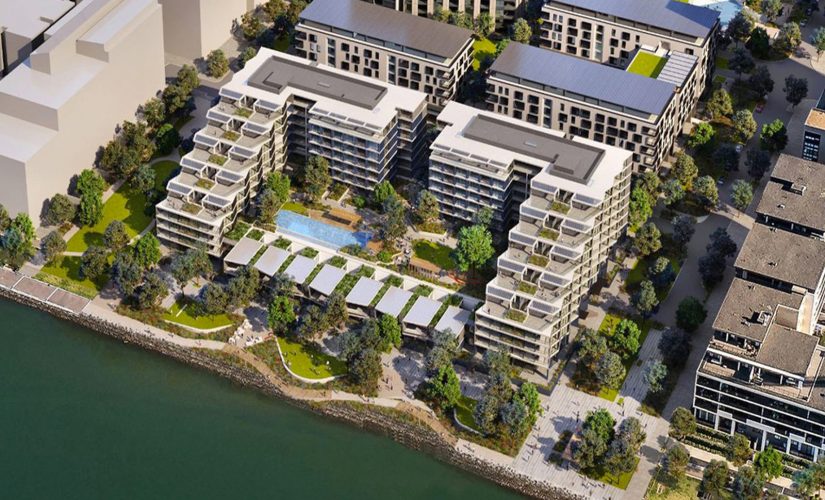 Private property group, City Freeholds is in the process of transforming an active industrial location in western Sydney into a masterplanned residential community.
Located on 6.29-hectares with harbour foreshore frontage, the Hill Road site in western Sydney's Wentworth Point until recently was occupied by four large warehouses; used primarily for freight storage. All of the sites directly surrounding City Freehold's Wentworth Point Development have already been converted from industrial use to residential and commercial, highlighting the demand from a growing local population.
Stage 1 Development
MPN is providing City Freeholds with a broad range of Structural Design and Engineering Services for the first of many residential developments at the site. Designed by award winning architects Bates Smart, stage one comprises of two, nine storey buildings with 207 apartments, a landscaped podium with swimming pool and parking for 286 vehicles, as well as an underground basement and eight foreshore townhouses.
Critically High Water Table
The development of Stage 1 has necessitated an on-going collaboration between MPN, the client, architects, and builders to ensure the client's vision is achieved. Being situated on the waterfront at Wentworth Point, the critically high water table and poor ground quality is one of many factors MPN must take into consideration.
Economical Solutions for Long Term Development Plan
Since stage 1 of the long-term plan is only at the foreshore of the site, the remainder of the warehouses are to be retained while the first construction stage commences. MPN has delivered an economical solution to ensure the warehouses that are to remain were sufficiently braced for wind and earthquake events once the foreshore warehouses had been removed. By coincidence, the site includes warehouses, which MPN had originally designed several decades ago.
The first stage is underway, with piling and foundational works ongoing.
Project Details
Site: 37-39 Hill Road, Wentworth Point
Client: City Freeholds
Architect: Bates Smart
Builder: Richard Crookes Constructions
Engineers: MPN – Michael Sara, Project Lead