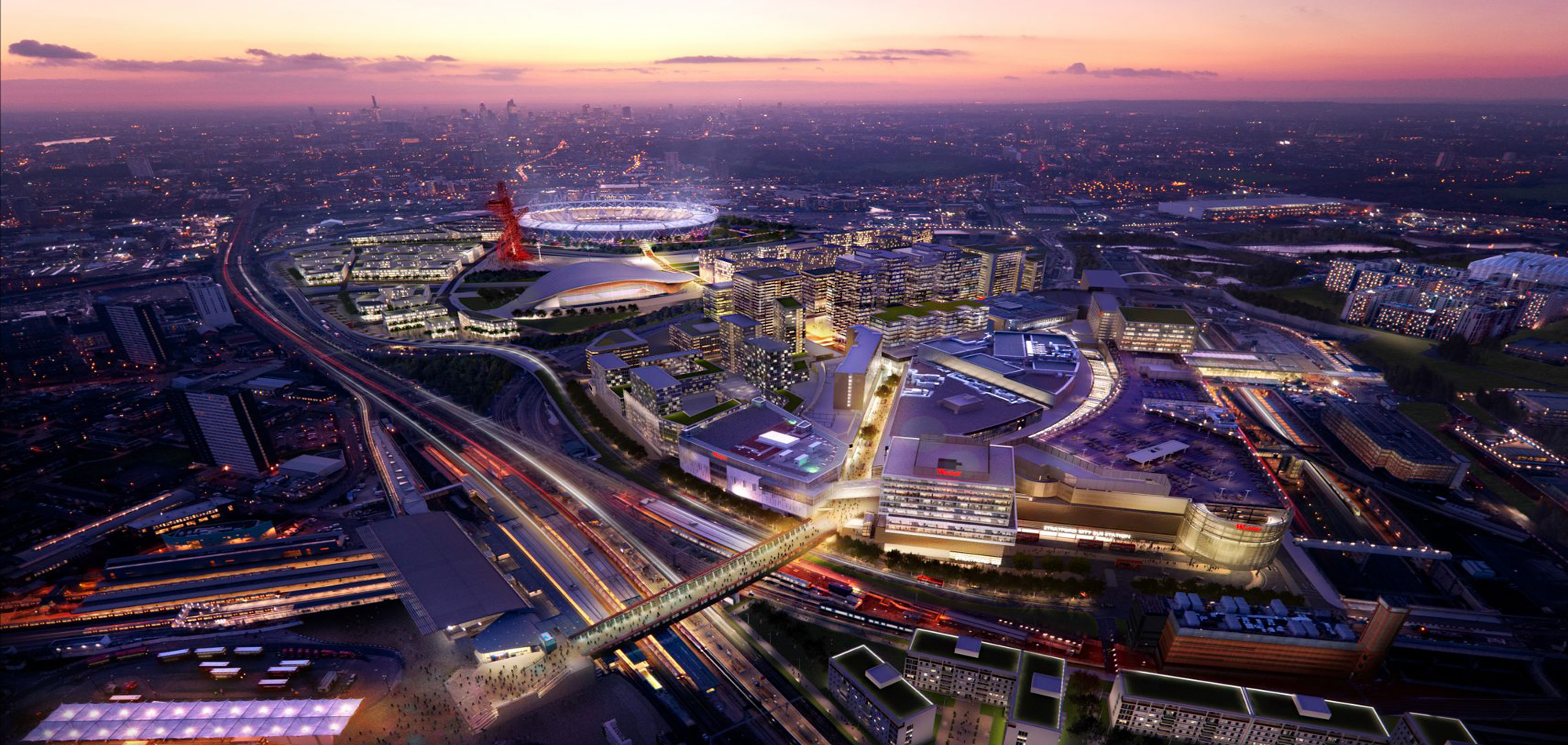 WESTFIELD STRATFORD - UK
Mixed-Use Development
CLIENT
PROJECT SERVICES
Structural Design
Engineering
Consultancy Services
MPN TEAM
THE WORLD'S FIRST OLYMPIC RETAIL DESTINATION
Opening in the UK in 2011, Westfield Stratford City became the first retail destination to be the located next to an Olympic Games site – The London 2012 Olympics and Paralympics Games. In its first year of operation it attracted 47 million customers and is now the most visited centre in Europe, attracting over 52 million annual visitors. The Westfield Team created a comprehensive mixed-use masterplan for the £1.4 billion Stratford development, with 102,000 sqm of offices, over 1,200 new homes, three hotels with over 600 beds and 1000 unit student accommodation.
MPN was responsible for the full structural design services of the retail development, along with later add-on projects such as the Unite Student Accommodation block, Premier Inn, Holiday Inn and Staybridge Suites hotels, and One Stratford Place offices forming part of the overall mixed-use development.
MPN has delivered services for numerous internal retail tenant changes since opening including: Zara, H&M, JD Sports and Next. MPN has also completed the detail design for an extensive enabling works package for the 14 storey M7 Office development, built above the shopping centre, and a roof top Gym unit and other enhancements since the 2011 completion.
KEY PROJECT DETAILS
The superstructure is subdivided into 15 independent steel frame and composite metal deck building blocks, separated by double column arrangements, with stability being provided by a series of reinforced concrete cores, braced bays and moment resisting frames.
For the retail zones the structure is laid out on an 8.0 x 8.0m column grid and is built as a steel frame and composite metal deck structure, with beams arranged at 2.67m centres to maximise opportunity for tenant modifications during the building lifecycle. The total weight of the steel frame for the retail development is upwards of 40,000 tonnes.
MPN provided full structural design, documentation and site-inspection services and continues to provide structural advice on ongoing tenancy changes, further client changes to the development and current expansions to the centre.