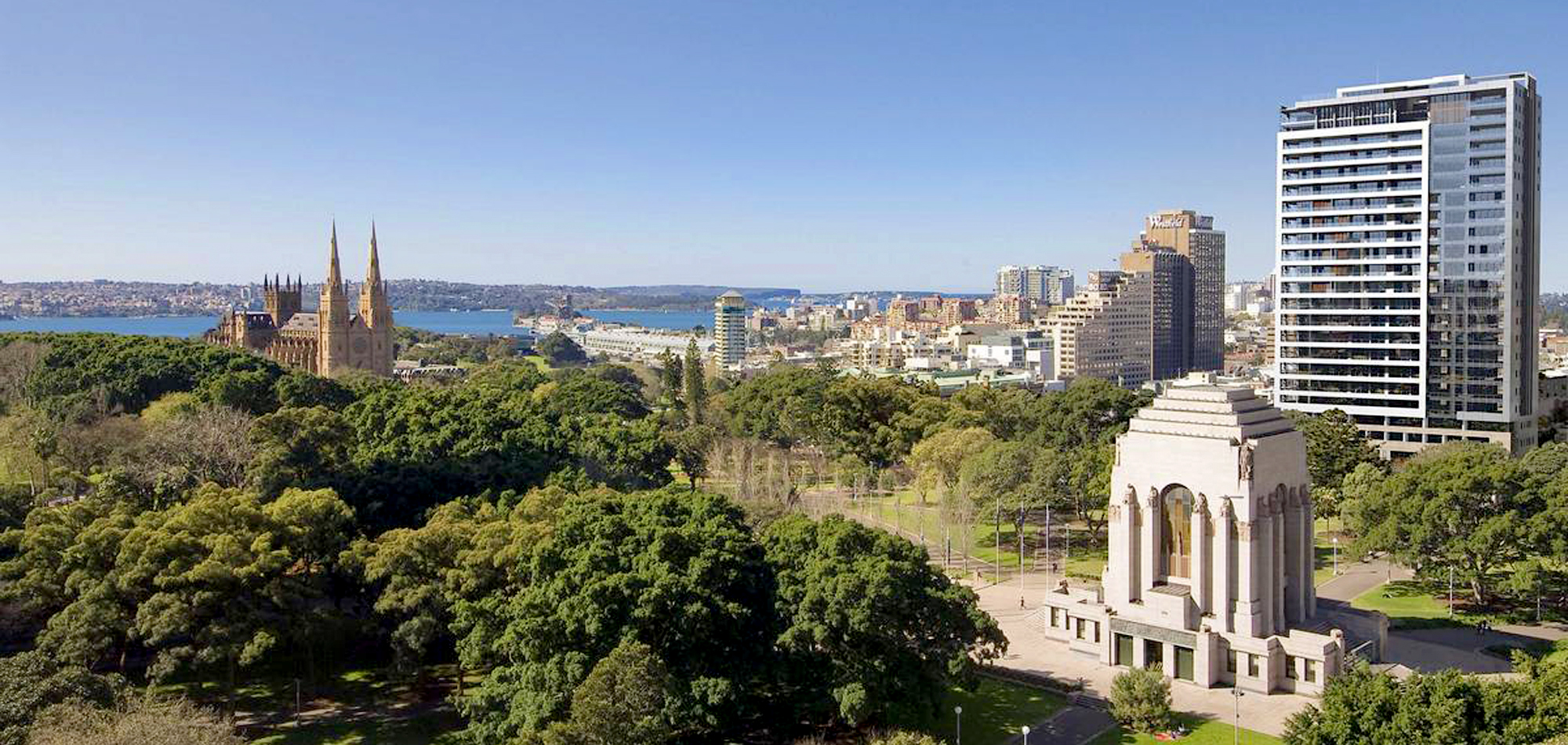 'THE RESIDENCE HYDE PARK' SYDNEY
Residential Development
CLIENTS
Galileo Group
CBUS Property
AMP Capital
BUILDER
PROJECT SERVICES
Structural Design
Engineering
Consultancy Services
MPN TEAM
REPURPOSE & REDESIGN OF A PRESTIGE RESIDENTIAL TOWER
Originally constructed as a commercial office tower in 1971, the 'Residence Hyde Park' at 14-24 College Street was redesigned and developed into a luxury, inner-city apartment building. The project included a newly relocated, centralised lift and stair core, extra floors of penthouses at rooftop (replacing the original plant-rooms), an indoor 25m swimming pool, and more basement car spaces (created by underpinning the tower footings to install car stackers). Approximately 70% of the original structural concrete was retained, earning the project Green Star points and planning concessions from the City of Sydney.
KEY PROJECT CHALLENGES
Stripping the precast façade and increasing the floor plate area to create new terrace spaces.
Relocation of lift and stair cores from the eastern façade to the centre of the building to improve architectural planning and apartment yields and views.
Underpinning the existing 24 storey tower columns to allow basement excavation for car stacker pits.
Addition of two new floors on top of the existing tower.
Strengthening of existing floor slabs for new loads with carbon fibre strips.
Reconfiguring the split level basement car parking to whole floor parking using a tailored level by level construction sequence.
MPN were able to provide an adaptive reuse solution for the existing structure to accelerate delivery and reduce structural costs. MPN worked closely with head contractor Hutchisons to create a works-staging which allowed for vertically simultaneous demolition and construction in key zones of the tower, thereby lopping months off the original planned construction period.